Hello Formula Fans!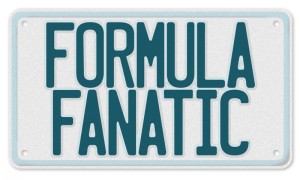 Hi, and thanks for stopping by.
I'm a fairly sociable motorsport fan - some might even say fanatic - who wanted to share my passion for all things fast and furious with as many other fans as possible. As a result, I decided to resurrect my old formulafan.co.za domain, move it somewhere a little more sociable (formulafans.net), and commit more time to building the site.
Formula Fans is aimed at motorsport supporters at all levels, in all places. While the site will initially focus primarily on Formula 1, as it grows I will add information and news from other motor sport codes and series' from around the world. If there is any specific interest you have, drop me a line (use the form below, email me at info@formulafans.net) and I'll be happy to prioritise things for you.
This page will list the development status of the site and be used to track progress, so feel free to use the Contact Form on this page to let me know of any problems you experience whilst visiting with the site. You can also use it to request any site enhancements or features that you'd like to see. And, of course, you can use it to simply tell me how FANtastic Formula Fans is!
Thanks again for visiting. Keep it fast, but keep it safe. And always, always drive dry!
Greg