Elie Bayol
Formula One Career Statistics
Elie Bayol // Formula One Records

Elie Marcel Bayol (28 February 1914 in Marseille – 25 May 1995 in La Ciotat) was a French racing driver who raced in Formula One for the O.S.C.A. and Gordini teams. He started his career in 1950 racing 500cc Formula 3 DB-Panhards and progressed to Formula 2 races and hillclimbs around France. His best result was a fourth place in the Circuit de Cadours, in 1951. In 1953 he was fourth again at Pau and obtained a pole position at Albi. He also succeeded the same year to win the Aix les Bains Circuit du Lac Grand Prix (Formula 2).
His Formula One World Championship career consisted of entering 8 races over a 5 year span. After two years with an OSCA, he joined the Gordini team in 1954 with Jean Behra. He scored his only 2 championship points with a fifth place finish in Argentina. He also finished fourth at a non-championship event at Pau. In 1956 he raced a few times but disappeared from single-seater racing.
Name
Elie Bayol
Country

France

Place of Birth
Marseille, France
Date of Birth
28 February 1914
Date of Death
25 May 1995
First Race
Italian Grand Prix 07 September 1952
Last Race

Monaco Grand Prix 13 May 1956

Best Qualifying
10ᵗʰ -

Italian Grand Prix 07 September 1952

Best Result
5ᵗʰ -

Argentine Grand Prix 17 January 1954
Once I get to drive more, with mileage and experience, then I can do some good things.
I've worked hard to get here ever since I started karting at six years old, but the real work starts now as I prepare myself for the biggest challenge of my career.
Physics still exists, if you have lighter car with less fuel it goes a bit quicker!
Formula One Summary
| | |
| --- | --- |
| Races | 7 |
| Drivers' Titles | 0 |
| Victories | 0 |
| Poles | 0 |
| Podiums | 0 |
| Points | 2 |
| Fastest Laps | 0 |
| Laps | 234 |
Championship Positions
| 1952 | 1953 | 1954 | 1955 | 1956 |
| --- | --- | --- | --- | --- |
| 100ᵗʰ | 93ʳᵈ | 21ˢᵗ | 72ⁿᵈ | 32ⁿᵈ |
Finish Positions
| | |
| --- | --- |
| 5ᵗʰ | 1 Time |
| 6ᵗʰ | 1 Time |
| Ret | 5 Times |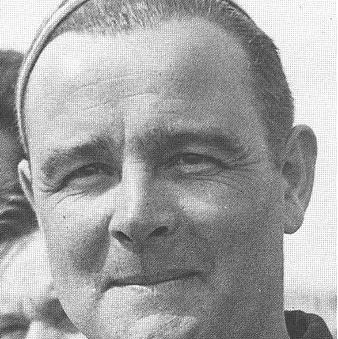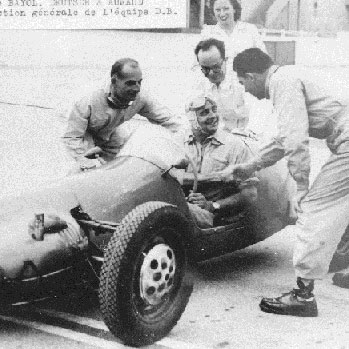 Formula 1 Career Teams
Elie Bayol: Osca (1952-1953), Gordini (1954-1956)
Osca (1952 - 1953)
Gordini (1954 - 1956)
Formula 1 Teammate Comparison
Year
Team
Team Mate
Best Pos
Points
Wins
Poles
Position
Qualifying

1953

Osca

Louis Chiron

19
10
0
0
0
0
0
0
0
2
2
0

1954

Gordini

Jean Behra

5
10
2
0
0
0
0
0
1
0
1
0

Roger Loyer

5
14
2
0
0
0
0
0
1
0
1
0

1955

Gordini

Jacques Pollet

14
7
0
0
0
0
0
0
0
1
1
0

Jesús Iglesias

16
10
0
0
0
0
0
0
0
1
1
0

Pablo Birger

16
20
0
0
0
0
0
0
1
0
0
1

Robert Manzon

14
16
0
0
0
0
0
0
1
0
0
1

1956

Gordini

André Pilette

6
6
0
0
0
0
0
0
0
0
0
0

Hernando da Silva Ramos

6
5
0
2
0
0
0
0
0
1
1
0

Robert Manzon

6
9
0
0
0
0
0
0
1
0
1
0