Johannesburg became a focal point for the motorsport world this past weekend when Shell brought Scuderia Ferrari to Johannesburg for a Ferrari Formula One™ street demonstration as part of the Shell V-Power Nitro+ Festival.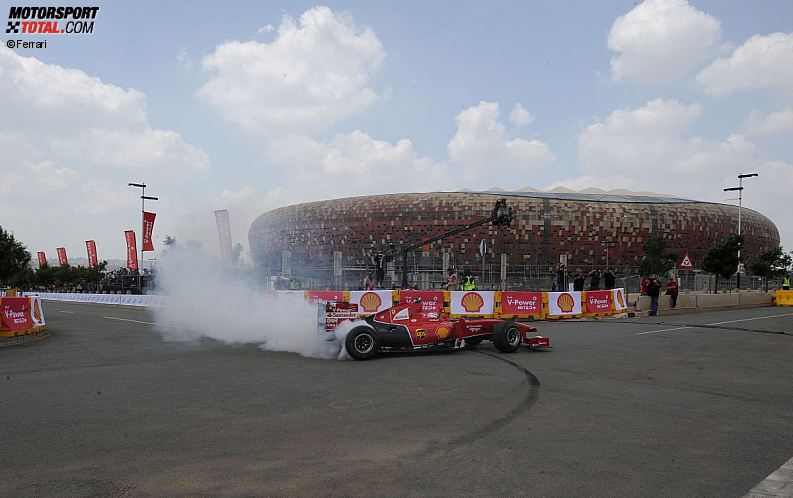 Marc Gené, Scuderia Ferrari Test Driver, took to the specially designed temporary track, set up around the FNB Precinct in Johannesburg, giving more than 28,000 attending fans a look at a real Formula One car in action. For many in the crowd it was their first ever opportunity to hear the roar of the engine and get close to the action and Marc Gené did not disappoint.
He treated the onlookers to 15 laps in a Ferrari F60, the car that Scuderia Ferrari Marlboro used to compete in the 2009 Formula One season. Supported by a fully functioning Scuderia Ferrari garage including facilities, mechanics and engineers, the team performed a series of pit stops, changing the tyres with breathtaking speed and precision giving everyone a taste of Formula One.
Scuderia Ferrari was in town to help promote the introduction into South Africa of Shell V-Power Nitro+, Shell's latest generation of premium performance fuels developed from the platform of Formula One.
"I know that seeing a Formula One car for the first time and feeling its power is something you never forget, so it's a privilege for me to be here in Johannesburg and to able to bring so many people their first ever experience of Scuderia Ferrari and Formula One. The Shell V-Power Nitro+ Festival has given a remarkable insight into the innovation and technology at the heart of our Technical Partnership and I'm very happy to have been part of it."
Marc Gené, Test Driver, Scuderia Ferrari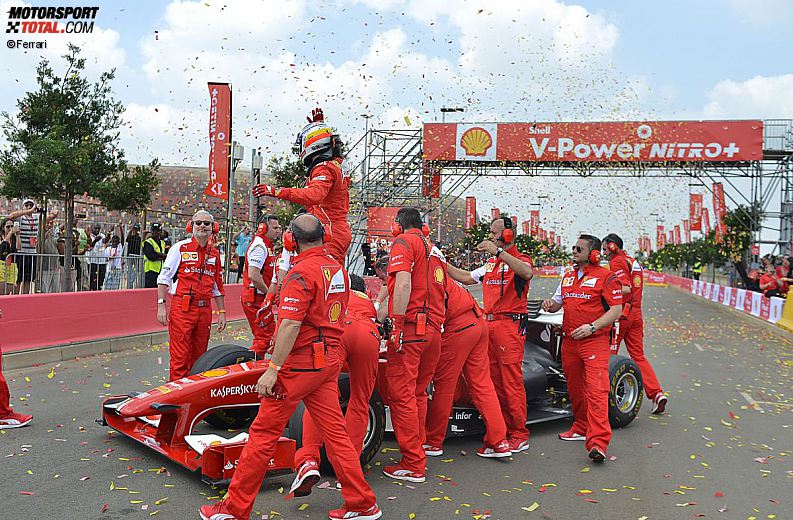 The F60 was filled with Shell V-Power Nitro+ Gasoline ready to put on a show for the expectant crowd. The new road fuel contains 99 per cent of the same compounds found in the Shell V-Power race fuel used by the team during the Formula One season, allowing the car to run effectively on the road.
"I want to thank everyone who came out today to be part of these celebrations and create this wonderful atmosphere. Having Scuderia Ferrari and Marc Gené with us in South Africa to drive the Formula One car which was running on Shell V-Power Nitro+ is an extraordinary moment and a clear demonstration of the cutting-edge technology our customers benefit from with this new gasoline."
Bonang Mohale, Chairman, Shell South Africa
While in town, Marc also found time to do a spot of sight-seeing in the neighbourhood.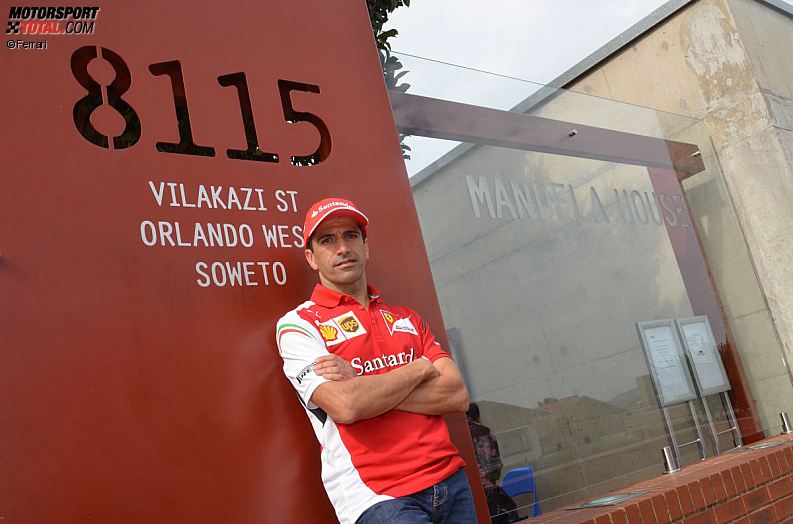 Pics from: http://www.motorsport-total.com/