Another quick quiz to test your Formula 1 knowledge.
Questions with a focus this time on the Hungarian Grand Prix
// as in all motorsport, speed matters, and the clock is running! //
// in the event of a points tie, the fastest to submit wins //
Formula Fans 2014 Hungarian Grand Prix Quick Quiz
[mlw_quizmaster quiz=4]
The QUIZMASTER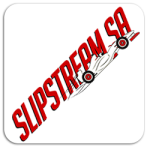 The questions in this quiz were compiled in part by
Junaid Samodien
, avid F1 fan and blogger.  You'll find Junaid live-tweeting through most Grand Prix race weekend sessions on his
Twitter handle @JunaidSamodien_
. On his off-days he adds regular articles and posts to his
Slipstream SA blog
. 
The TOP 5 LEADERBOARD
[mlw_quizmaster_leaderboard mlw_quiz=4]